Perfume Guide: How to Smell Like Strawberry Shortcake
Wanting to smell Berry Good, just like your favorite Strawberry Shortcake Doll? Try a scent that smells just like her! Here is a collection from large perfume houses to small makers, suitable for every budget. These products are more for women or teens than little girls.
Strawberry Shortcake Doll perfume
I've heard a lot of people say

Hanae Mori Hanae Mori smells like a Strawberry Shortcake doll. Hanae Mori is the signature scent of the company Hanae Mori, with the same name. I think it is their top selling product!
Here is a summary from a perfumery blog "Hanae takes some of the same interesting tones from the original with use of strawberry, sandalwood, and vanilla – being predominate of the former, and brightens them with a floral, bright, fruity freshness, that is just dazzling! Sugary base notes soften as they mingle with the woody chords, and become powdery and feminine, blushing slightly, with young innocence. This! "
I haven't smelled this one myself but there are many people who say the strawberry notes remind them of the dolls. This has to be the top preference.
New Doll by Black Baccara could also exactly what you're looking for! The description: aroma palette is soft and fruity. Highlights include strawberry, lemon cake, baby powder, clean cotton, and leather. Here is a summary from a perfumery blog "It smells like strong strawberry shortbread cookies straight out of vial but then it dries down to the perfect strawberry-scented, plastic baby doll head. Like, it's UNCANNY. It's not a fresh, juicy, real strawberry, it's a 🍓 scented, vintage babydoll. "
Strawberry Shortcake scent by Something Special is a new scent released in 2009, timed for the re-release of the new series.Experience the aroma of buttery vanilla cake with fresh sliced strawberries and rich vanilla cream, sold by a small maker.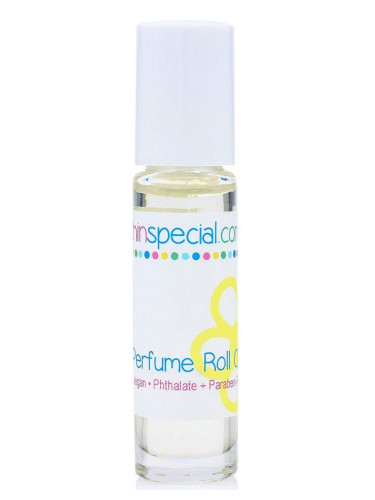 Max Azria BCBG Max Azria has the strawberry plasticy scent and reminds me of the dolls. It is an Amazon Best Seller with the following characteristics:
Top notes of Wild Strawberry & Black Cherry Kir Royale; mid notes of Jasmine, Lily of the Valley, Rose & Violet; finish of Musk, Orris & Creamy Sandalwood.
Timeless…Elegant…Chic
Strawberry Shortcake Blueberry Doll perfume
Her friend, Blueberry Muffin, also has a perfume that smells just like her

Britney Spears Midnight Fantasy
Some others are

Montale Mukhallat

La Perla Divina

Estée Lauder Pleasures Delight Highlights include: Marshmallow Pomegranate Strawberry Peony Muguet Rose Caramel Heliotrope Vanilla Patchouli Dewy Freesia Lily
When applying any fragrance please consider that there are several factors which can affect the natural smell of your skin and, in turn, the way a scent smells on you. For instance, your stress level, age, body chemistry, diet, and current medications may all alter the scents you wear. Similarly, factors such as dry or oily skin can even affect the amount of time a fragrance will last after being applied. I hope this helps you find your perfect scent!!