Wanting to smell Berry Good, just like your favorite Strawberry Shortcake Doll? Try a scent that smells just like her! Here is a collection from small makers to large perfume houses, suitable for every budget. These products are more for women or teens than little girls.
Fragrance Oils

The P&J Trading company make high quality fragrance oils, priced from $5 on Amazon, click the image or link to check the current price. The smell is described as a strawberry candy scent with sugary notes. Here is a recent review from a happy customer "I absolutely love all the products from P&J Trading! They last, and are wonderful quality! I use them for a number of different things such as scenting handmade soap, in oil diffusers, and I even mix some in a small roller to use in place of perfume. Not to mention a few drops in bath water! I would highly recommend them to anyone!!!"
Strawberry Shortcake Doll Perfumes
We all have that one scent that makes us feel like we are in our happy place. For some, it's the smell of freshly baked cakes while for others, it is a whiff of a flower garden or a trip to the ocean. But what if you could wear your favorite scent every day to take the feeling with you? We have found these perfumes for you.
I've read many online reviews saying that the perfume smells like a Strawberry Shortcake doll. Hanae Mori is the signature scent of the company Hanae Mori, with the same name. I think it is their top-selling product!
Here is a summary from a perfumery blog "Hanae takes some of the same interesting tones from the original with use of strawberry, sandalwood, and vanilla – being predominate of the former, and brightens them with a floral, bright, fruity freshness, that is just dazzling! Sugary base notes soften as they mingle with the woody chords, and become powdery and feminine, blushing slightly, with young innocence. This! "
I haven't smelled this one myself but there are many people who say the strawberry notes remind them of the dolls. This has to be the top preference based on reviews.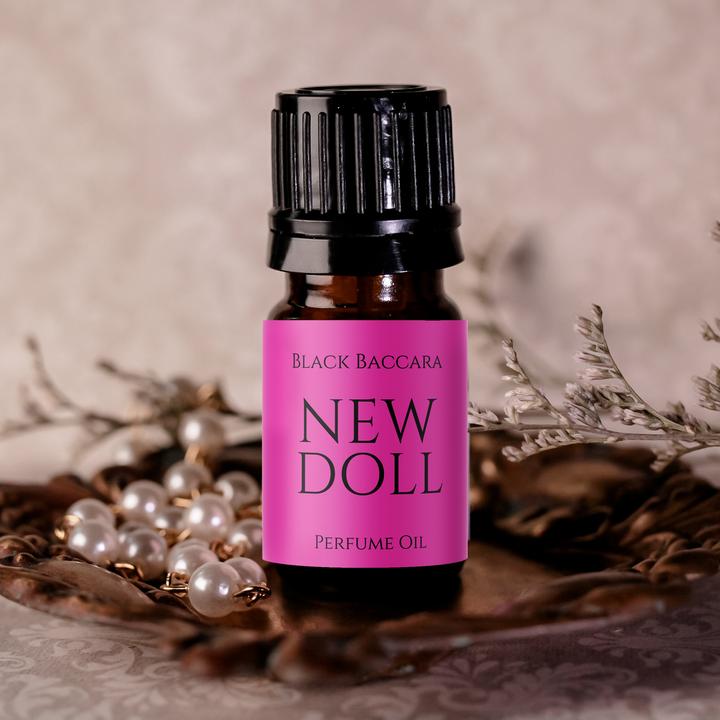 New Doll by Black Baccara could also exactly what you're looking for! The description: aroma palette is soft and fruity. Highlights include strawberry, lemon cake, baby powder, clean cotton, and leather. Here is a summary from a perfumery blog "It smells like strong strawberry shortbread cookies straight out of vial but then it dries down to the perfect strawberry-scented, plastic baby doll head. Like, it's UNCANNY. It's not a fresh, juicy, real strawberry, it's a 🍓 scented, vintage babydoll. "
Strawberry Pound Cake Mist Spray by Bath and Body Works is a top seller and first choice for anyone looking for a light body spray. Described as a "sweet, airy swirl of fresh strawberries, golden shortcake & whipped cream. Close your eyes & breathe in the café-crafted aromas & decadent sweet smells of fall!" Their carefully crafted bottle & sophisticated pump delivers great coverage while the dermatologist-tested, conditioning aloe mist nourishes skin for the lightest, most refreshing way to fragrance!
Recent reviews: "This strawberry scent is amazing! I was afraid it would be too strong, but I love the strawberry perfume's fruity/floral trail."
"I absolutely love this perfume/spray! It smells like strawberries…and that's about all I can say lol…I was looking for strawberry scented things and this came up so I tried it and oh my lord, it's the best. This is definitely strawberry overkill, which makes me LOVE IT even more!!! "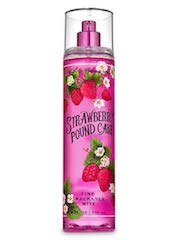 Strawberry Shortcake scent by Something Special is a new scent released in 2009, timed for the re-release of the new series. The body spray smells like artificial strawberries but not in an overpowering way – just natural enough to make others around you happy too. A recent review describes "the experience of the aroma of buttery vanilla cake with fresh sliced strawberries and rich vanilla cream". The scent lasts about six hours on skin before needing reapplication which isn't bad at all considering that some sprays only last two or three hours tops. It's also budget-friendly, coming in at approx $13-20 USD depending on size. Did I mention how adorable the packaging is and note that you are also supporting a small perfumer?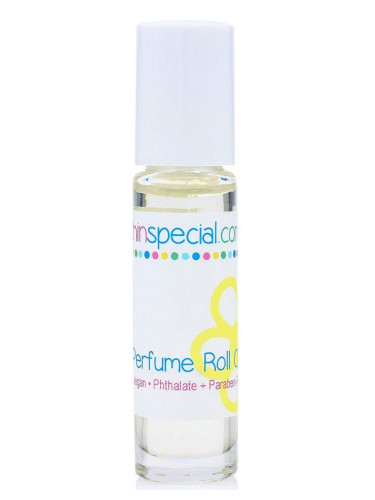 Max Azria BCBG Max Azria 
This scent is described as having a refreshing but light scent that is perfect for daytime. This perfume has a strawberry plasticy scent and reminds me of the dolls. It is an Amazon Best Seller with the following characteristics:
Top notes of Wild Strawberry & Black Cherry Kir Royale; mid notes of Jasmine, Lily of the Valley, Rose & Violet; finish of Musk, Orris & Creamy Sandalwood.
Timeless…Elegant…Chic
Montale Mukhallat

Montale Mukhallat is a perfume that is really quite unique.
What I love about this fragrance the most, in my opinion, are its contrasts: it's warm and inviting when you first smell it on your skin but then becomes deeper and more sensual as time goes on. It has other notes in there apart from the strawberry. Montale Mukhallat lasts all day long if applied appropriately so there should be no worries about not smelling good throughout your entire day!

 La Perla Divina
La Perla Divina is a perfume for women of the world traveler and seeker at heart. It's a young sophisticated woman who is bright, beautiful, confident. It is a everyday scent, smells like a strawberry cocktail. It's bubbly and clean. I think its a great choice too!

 Estée Lauder Pleasures Delight
A recent review of Pleasure's delight describes it as a "sheer pleasure to the senses. This perfume to me hints of classy elegance mixed with a playful sweetness. PLEASURES DELIGHT is a luscious vanilla gourmand that is as irresistible as it is feminine. The scent is playfully brightened by wild strawberry and caramel. Delightful,Tasty, Sweet, Delicious, Delectable, Enchanting, Creamy, Feminine and Flirtatious."
Wild strawberry is quite prominent in the opening. the heart is a elegant bouquet of lily, peony and heliotrope and an abstract, warm creamy base which is wearable any time all the time, for work or play.in fact patchouli blend with vanilla and caramel in the base to maintain deliciousness another notes. This mixture is evocative of delicious. Highlights include: Marshmallow Pomegranate Strawberry Peony Muguet Rose Caramel Heliotrope Vanilla Patchouli Dewy Freesia Lily.
Factors affecting the way a perfume smells
When applying any fragrance please consider that there are several factors that can affect the natural smell of your skin and, in turn, the way a scent smells on you.  For instance, your stress level, age, body chemistry, diet, and current medications may all alter the scents you wear.  Similarly, factors such as dry or oily skin can even affect the amount of time a fragrance will last after being applied.
In addition, consider how you will be wearing your fragrance- whether it is to attract attention in public on a night out, at home while cooking dinner for family and friends, or if you are using it to mask body odour.  Some fragrances work better when worn closer to the pulse points of your body like your wrists and neck so that they may receive more exposure throughout the day than those applied from simply spraying them onto clothing.
Finally, remember not only should we have fun with our scents but also experiment tirelessly! Remember each person's chemistry is different and sometimes what doesn't smell good on another could make one swoon. I hope this helps you find your perfect scent!!