Strawberry Shortcake Boy Dolls
Huckleberry Pie
Huckleberry Pie is one of Strawberry Shortcake's friends, who lives, not surprisingly, in a large Huckleberry Pie-shaped cabin, just down the road from Strawberry Shortcake's house. Thanks to https://strawberryshortcake.fandom.com/wiki/Huckleberry_Pie for these facts!
In the 1980's series, he was the original owner of Pupcake. Because his original pet became Strawberry's in the 2003 series, he got a new pet, a frog named Shoofly. In the 2009 series, he has a dog named Tom-tom.
Unlike the others he doesn't permanently live in Berry Bitty City, but he does often drive by for a visit using his traveling "Huck's Pup Mobile". He plans to open a place called "Huckleberry's Home For Pets".
His theme colors seem to be dark blue oriented, while his icon is 3 blue colored berries put together.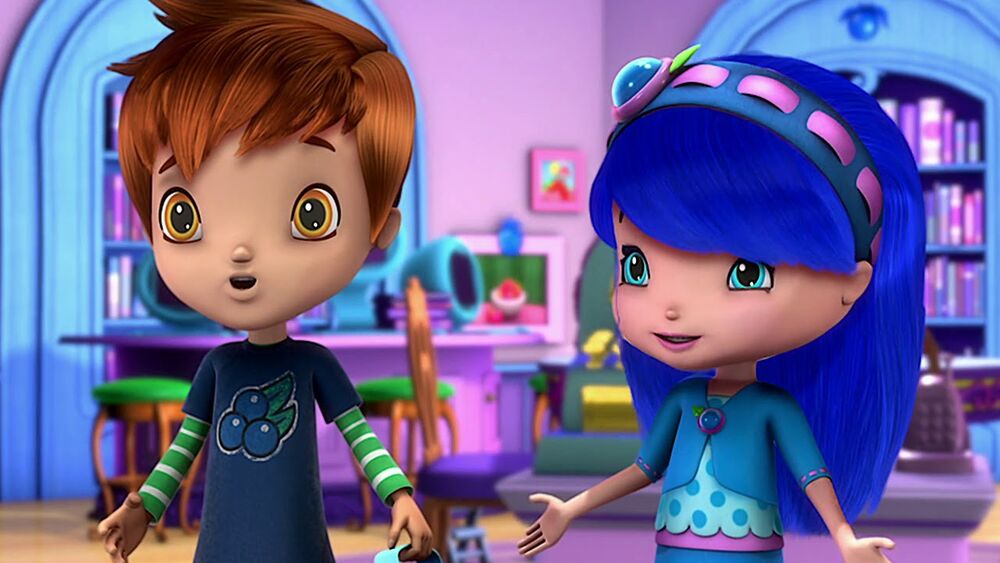 Trivia Facts
Huck bore more than a passing resemblance to Mark Twain's literary creation Huckleberry Finn, from his straw hat and overalls to his tendencies towards fishing and general laziness.
In 1980 and 2009, Huckleberry has a crush on Blueberry Muffin.
Huckleberry Pie was, for the most part, the only boy character in a female-dominated franchise.
In the 1980s series, Huckleberry Pie was voiced by a female actress, Julie McWhirter.
Price Guide Information
Read our Huckleberry Pie Strawberry Shortcake Dolls Miniatures and Prices article for specific information about value.
See the Huckleberry Pie dolls available on eBay: