History
The original design of Strawberry Shortcake and her cat, Custard was created in 1979 by a greeting card illustrator. and characters subsequently followed.
Kenner products created the first Strawberry Shortcake doll in 1979. At that time she resembled a typical rag doll, complete with freckles, a mop of red yarn hair, and a strawberry printed bonnet but the unique selling point was that, yes, she smelt of strawberries.
The Strawberry Shortcake line of characters each had their own fruit or dessert-themed name with clothing to match, and they each had a dessert or fruit-named pet. Like the Strawberry Shortcake doll, all the other characters' dolls had hair scented to match their dessert theme.
For example, there was Huckleberry Pie who was virtually the only boy and seemed to have been based somewhat on Huckleberry Finn.
Then there was Blueberry Muffin who was Strawberry Shortcake's best friend and who had long blue plaited hair and a mouse called Cheesecake; look at her now down below! There was Apple Dumpling, the baby and Raspberry Tart who, in the television programs, was capable of the odd cutting remark. The characters lived and played in a magical world known as Strawberryland.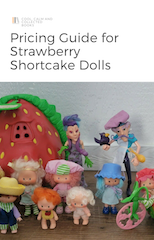 Are you thinking of buying or selling vintage strawberry shortcake dolls or collectables? In this guide, I will teach you everything you need to know about good practices when buying or selling online in the USA plus some information about enhancing your profit. I will cover where and how to sell them for the best price. I also include a pricing guide from March 2022 eBay.com sales to assist you in this process.
Value and Price Guide
First Issue Dolls
There were five very first issue Strawberry Shortcake dolls that were issued in 1979. There were two girls, one boy, one baby, and a villain. These first five dolls were issued with flat hands (except Purple Pie Man) and no pets (except Apple Dumplin and Purple Pie Man).
The Value of the First Issue dolls is $40 dollars MIB with Strawberry being the most expensive of all of them.
Thanks to
The four dolls with flat hands are:
Strawberry Shortcake
Blueberry Muffin
Apple Dumpling
Huckleberry Pie
The Purple Pie Man
In 1980 the rest of the first issue dolls were released. These dolls had curved hands now, but still had no pets.
These nine dolls were: Strawberry Shortcake
Blueberry Muffin
Orange Blossom
Lemon Meringue
Raspberry Tart
Huckleberry Pie
Apricot
Apple Dumpling

The Purple Pie ManTea Time Turtle and Berry Bird are the only Strawberry Shortcake Pets that were make out of hard plastic.
All of the other pets including Hopsalot were made out of soft plastic.
In the next generation of dolls.
Tea Time Turtle was made out of soft plastic, but Berry Bird was continued to be made out of hard plastic.
Second Issue Dolls
In 1981 Kenner started making the second issue dolls. There were five new dolls, three girls, one baby and another villain. All the dolls now had their pets. The value of these dolls is $30 MIB. The new dolls were Lime Chiffon, Cherry Cuddler, Butter Cookie, Angel Cake, and Sour Grapes
In 1983 the final five of the second issue regular dolls were released. The value of these dolls is $40 MIB. These five were the international doll series.
Cafe Ole from Mexicoco
Mint Tulip from Hollandaise
Almond Tea from China Cup
Crepe Suzette from Paris
Lem'n'Ada from Piccadilly Square
Strawberry Shortcake w/ Custard Cat
Blueberry Muffin w/ Cheesecake Mouse
Angel Cake with Souffle Skunk
Raspberry Tart w/ Rhubarb Monkey
Orange Blossom w/ Marmalade Butterfly
Lemon Meringue with Frappe Frog
Lime Chiffon with Parfait Parrot
Huckleberry Pie and Pupcake Dog
Apple Dumplin w/ Tea Time Turtle
Apricot and Hopsalot
Butter Cookie and Jelly Bear
Cherry Cuddler w/ Gooseberry Goose
Almond Tea w/ Marza Panda
Crepe Suzette w/ Eclair Poodle
Mint Tulip w/ Marshland Mallard
Cafe Ole w/ Burrito Donkey
Lem N Ada with Sugar Woofer
Purple Pie Man w/ Captain Cackle
Sour Grapes w/ Dregs Snake
Read our article on the Brazilian series of Strawberry Shortcake Dolls
Top 10 Rare Items
1. Peach Blush Deluxe Mini
2. Strawberry Shortcake Cookie Jar
3. Fun Room Furniture
4. Berrykins (Banana, Peach, Plum, Mint, Orange, and Strawberry in order from hardest to find to easiest)
5. Plush Pets (Marmalade, Parfait, Rhubarb, Frappe, Soufflé, and Cheesecake in order from hardest to find to easiest)
6. 1984 Deluxe Minis (Plum, Strawberry, Cherry, Almond, and Cafe in order from hardest to find to easiest)
7. Berry Princess
8. MIB Vinyl Headed Rag Dolls
9. 1984 minis (Peach with fan, Peach with mirror, Plum with pencil, Plum getting ready for bed, Mint Tulip, Lem n Ada, Almond Tea, Cherry Cuddler, Strawberry Shortcake and Cafe Ole)
10. Attic Furniture
Price Estimates
What should you look for then considering the condition of your dolls? You should ensure there are no marks or obvious damage to the doll, hair or clothing. Clothing should be stain free and original for the doll. In order to achieve the highest value, the doll must be in its original box with any accessories (and a complete set). Some dolls are rarer than others, so keep that in mind.
Vintage strawberry shortcake dolls
Note you will see many items coming up on eBay from 2003 onwards, including video games, but keep your eyes on the dolls as their value keeps increasing.
Here is a general price guide, dolls can be worth around $30 and up, and some rarer dolls, furniture and even houses can reach extraordinary prices! Visiting your local thrift shop regularly for vintage bargains could be a great idea if you know what to look for!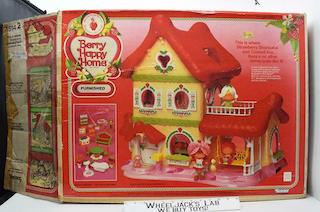 For example, there are many people wishing to acquire a piece of nostalgia from the 1980s, this vintage Strawberry Shortcake Berry Happy Home doll house is worth at least $250. It is essential to get the original box and complete set to ensure the best price. According to the packaging, "This is where Strawberry Shortcake and Custard live. A 'berry' beautiful five room house with a special selection of delightful furniture." The stucco-type house features a trellis with strawberries, front porch swing, mailbox that really opens, by windows, upstairs bedroom sun deck, and even a pink skylight on the roof. Furniture and dolls not included.
Rare Berrykins Dolls from the 1980s.
The Berrykin dolls were released in 1985 and were the last line of Strawberry Shortcake dolls to be produced in the original series. Some of these are worth more than $200 each. You can identify them easily as they have hair bows, instead of hats, and critters instead of pets. Each Berrykin critter had a little necklace around its neck with scented solid perfume inside. The Berrykin line also featured dolls with extra long hair and fancy dresses. Instead of the classic green and white tights, the dolls have pastel rainbow-striped tights. The Berrykin line featured a new character, Banana Twirl, as well as five dolls from previous lines: Mint Tulip, Orange Blossom, Peach Blush, Plum Puddin, and Strawberry Shortcake. There was also a Berry Princess, who was a friend or guardian of the Berrykin critters.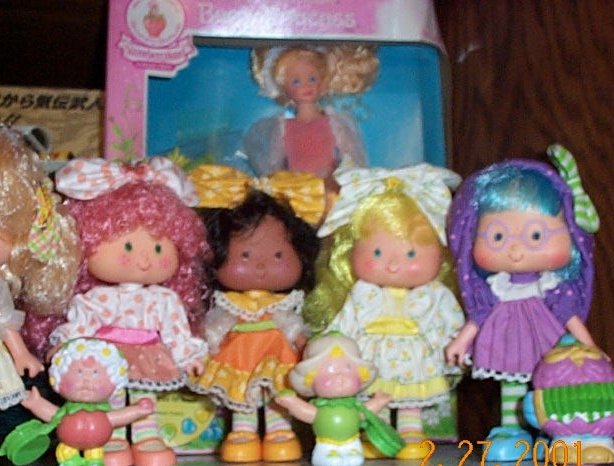 See Brown Eyed Rose for more info and images on this series.
Strawberry Shortcake 1980 Berry Bake Shoppe With Box & Carousel W/ Box 4 Dolls
The original Berry Bake Shoppe in box with 4 dolls is worth $225 and can be found here: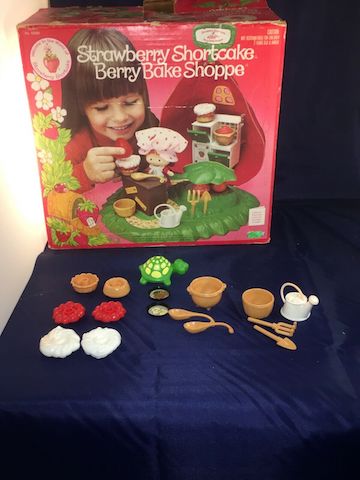 Baby Strawberry Shortcake Blow-a-Kiss Doll
Several more items are worth $200 each and they include boxed Kenner Baby Strawberry Shortcake dolls from 1982. She is a lovely doll, if you squeeze her tummy, she blows you a strawberry scented kiss. See the listing here:
I have published a number of individual posts on each of the vintage doll characters, which includes miniatures with revised information from the former Mint Tulip's Garden Tea Party website.
Orange Blossom Strawberry Shortcake Dolls Miniatures and Prices
Lemon Meringue Strawberry Shortcake Doll Pets Miniatures and Prices
Berry Princess Strawberry Shortcake Doll with Prices
Apple Dumpling Strawberry Shortcake Dolls Miniatures and Prices
Peach Blush Strawberry Shortcake Dolls Miniatures and Prices
Huckleberry Pie Strawberry Shortcake Dolls Miniatures and Prices
Plum Pudding Strawberry Shortcake Dolls Pets Miniatures and Prices
Sour Grapes Dolls Dregs Miniatures and Prices
Guide to Mint Tulip Doll Features with Prices
Blueberry Muffin Doll Pet Features with Prices
Purple Pieman Doll Berry Bird Miniatures and Prices
Baby Needs a Name Doll Features and Pet with Prices
Price guides and collectors books are full of useful information about your collection. We recommend these books: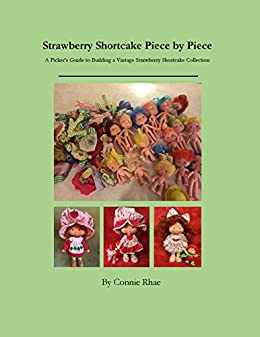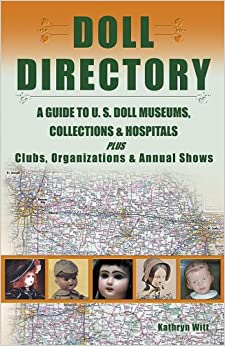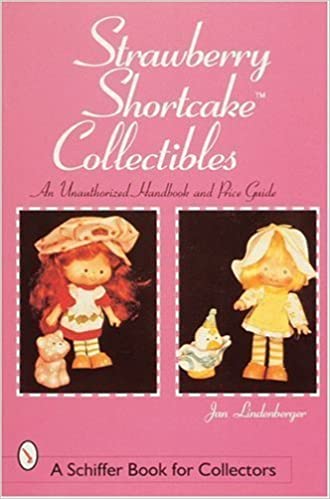 Our new Strawberry Shortcake Doll Collectors Logbook PDF is a useful way to record your collection and current values and includes a front cover and logbook sheet to print at home.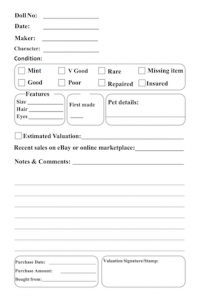 Here are some Strawberry Shortcake items available above $120 on eBay: